Google Analytics 4 is here
Google Analytics has changed forever. On the 1st of July 2023 Google stopped processing hits on Universal Google Analytics and replaced it with Google Analytics 4. 
If you haven't migrated to GA4 you need to head over there to start collecting data for comparisons and optimise your events and goals to the fullest potential.
We've put together some information and migration / set up packages to ease the transition.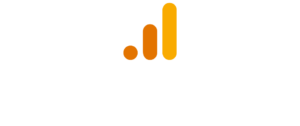 Changes to privacy and data collection laws are driving changes across the web, such as cookieless browsers & IOS14 updates, making it harder for advertising and analytics platforms to track users.
Google's solution is Google Analytics 4. With privacy at its core GA4 does not solely rely on cookies, instead it uses an event-based data model to collect user-centric data. The result is a better experience for both customers and their users.
You may need some time to get used to the new platform and its analytical reports. You will need to adjust your setup (events and goals) according to your business requirements. GA4 uses uses algorithms and machine learning, which take time to gather data and produce results.
Below are a few migration /set-up options to get you started.
Please note: our prices should be accurate in most cases. Every website, app and Google Analytics setup is unique, so we'll assess your tracking and reporting needs before providing an up-front fixed quote based on time and agreed deliverables. Please fill in the form below to book your free GA4 set-up consultation.
Basic GA4 set-up to get you started from $250 + GST-
The bare minimum choice to track basic metrics like website visitors and traffic sources. This does not include the set up any events or conversion tracking.
Stardard GA4 set-up with event migration from $500 + GST
Includes a straight import of the events and website conversion reporting setup in your existing Universal Analytics
Advanced GA4 set-up with event creation from $750 + GST
Start fresh, setting up events and conversion for meaningful actions such as form submissions, brochure downloads, etc.
Google Analytics 4 migration & set-up
Drop us a line for a free consultation. We'll assess your reporting and tracking needs and get back to you ASAP.